Reporter: Paige Perez is a video and audio journalist from Brooklyn, New York. She concentrates on health and science reporting at CUNY's Newmark J-School. She's most interested in covering stories about bodily autonomy and sexual and reproductive health. She enjoys photography, writing poetry, and visiting art spaces in her spare time.
Twitter: @PaigePerez_NYC
Reporter: Tasha Sandoval is a journalist, audio producer, and writer based in New York City. She's a Bilingual MA candidate at the Craig Newmark Graduate School of Journalism at CUNY. She is currently a Podcast Development Intern at WNYC Studios, where she is working on Season 2 of the bilingual podcast La Brega. Her writing has appeared in Catapult, City Limits, and Univision, among others.
Twitter: @SaysSandoval
Reporter: Laura Bratton is a freelance audio producer and writer who lives in Brooklyn, New York. She began her career as an audio journalist in the fall of 2018 reporting on the effects of Hurricane Florence in her home state of North Carolina. During the COVID-19 pandemic, she worked with a team of journalists and artists to launch a civic journalism platform covering rural news. Most recently, Laura worked as production intern on Morning Edition and All Things Considered for New Hampshire Public Radio. Her work has been featured on radio stations like WUNC and WNYC, as well as YR Media. Laura's reporting on COVID-19 and addiction for WNYC's "18-29 Now" election project aired nationally on All Things Considered, and the project won a Murrow Award for Excellence in Innovation.
Laura enjoys spending time with her cat, Louie, and going to Rockaway Beach to surf.
Twitter: @LauraBratton5
Reporter: Yvonne Marquez is a freelance reporter and audio producer. Over the last decade, she has covered LGBTQ issues for various online publications including BBC Worklife, Refinery29, Texas Monthly, Texas Observer, and Xtra Magazine. Her audio work has appeared on the Texas Standard, a daily news show on Austin's KUT 90.5. Yvonne currently attends the Craig Newmark Graduate School of Journalism at CUNY, where she specializes in health/science reporting.
Twitter: @yvonnesm12
Reporter: While working as a dancer and arts administrator for 12 years, Trina Mannino freelanced as a writer covering the performing arts. She interviewed Misty Copeland for Parade.com, investigated COVID-19's impact on freelance artists for WNET's All Arts, and reported on queer representation in ballet for Vice. She's now focusing on arts and business reporting. Trina has contributed to Atlas Obscura, Crain's Chicago Business, DIY Dancer' Unsequenced Podcast, NY Daily News, The Riverdale Press and others.
Twitter: @Trinamannino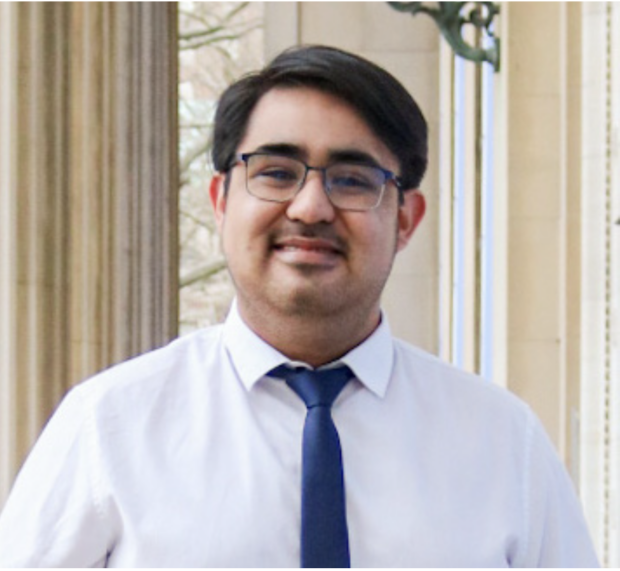 Host/Producer: Leonardo Lopez Carreno is a print and audio journalist focusing on arts and culture reporting. He was born in Peru and moved to the United States in 2017 to pursue a bachelor's degree in creative writing at Columbia University. He is currently a production intern for WNIN's podcast ¿Qué Pasa, Midwest?, where he produces episodes about issues that affect Latinos in the Midwest. He previously worked at the print publication Medical Marketing & Media covering pharmaceutical marketing. During his time at CUNY, he has covered topics including NYC education and the film industry.
Twitter: @LeoLopez_C
Host/Producer: Originally from New Jersey, Elizabeth Short is an NYC-based journalist graduating from the Craig Newmark Graduate School of Journalism in December. While attending J-School, she interned for MedPage Today, covering a wide range of subjects such as COVID-19 vaccinations and medical policy updates. She hopes to explore her interests in both health and arts reporting after graduation.
Twitter: @Eliz_JShort
Managing Producer: Amanda Rozon is a digital and audio reporter from Long Island covering culture, education and NYC politics. She has interned for Crooked Media's Pod Save the People, WNYC's The Brian Lehrer Show and The Forward, a non-profit Jewish news site. Amanda is earning a master's degree at the Craig Newmark School of Journalism at CUNY, where she's focusing on issues impacting the CUNY system and community.
She's obsessed with podcasts, her dog Charlie, reality TV, Coca-Cola, and of course, radio news.
Twitter: @Amanda_Rozon