Clark Adomaitis, Producer/Host
Clark Adomaitis is an NYC and Long Island based audio reporter and music producer. He aims to edit and mix audio skillfully in his work. He's worked as a daily reporter for WBAI 99.5 FM covering NYC protests and press conferences. His work environmental reporting has appeared in the Brooklyn Eagle and Brooklyner. He produces original pop/hip-hop music which was featured in season 10 of AudioFiles as tail music and background music.
Twitter: @drittypope
Vanessa Ague, Arts + Culture Reporter
Vanessa Ague is a music writer and radio producer reporting on New York arts & culture for Audio Files. Outside of class, she primarily covers experimental, contemporary classical and independent music on her blog, The Road to Sound, and in publications like The Wire and Bandcamp Daily. At CUNY she's studying Arts & Culture Journalism with an emphasis on audio storytelling and criticism. After graduating, Vanessa hopes to continue covering all things weird music on the air and in print.
Twitter: @vanessakayague
Syed Haq, Producer/Host

Syed Haq is a multitalented and a handsome journalist who focuses on audio. Born in Pakistan and raised in UAE, before moving to NYC in 2009 at the age of 15. After graduating form CUNY J he plans on doing human interest stories and hopefully get hired by radiolab. He also loves pineapples on pizza and can eat an entire large pie all by himself. Sometimes even two.
Twitter: @SyedHaqReporter
Emily Nadal, Reporter
Emily Nadal is a native New Yorker and radio enthusiast. She began her professional as a park ranger but realized that sound reporting was her passion after an audio internship with WNYC in 2019. Since then, she has been pursuing a master's in health and science journalism at the Newmark J-School. When she's not in headphones recording sound, she enjoys cycling and other outdoor activities like hiking and camping. She has many favorite shows but if she had to choose two it'd be The Moth and Ear Hustle.
Twitter: @emily_nadal
Angela Palumbo, Producer/Host
Angela Palumbo is graduating in December with her masters in business and economics journalism from the Craig Newmark Graduate Scjool of Journalism. During her time at the J-School, she co-founded and became the Vice President of the Women in Media Club, won the McGraw Scholarship for business Journalists for her financial coverage, and interned at 99.5 WBAI radio station. In January, Angela will work as an intern at Bloomberg News. From Long Island, Angela is excited to work in her home state, covering financial news with one of her favorite publications.
Twitter: @angelapalumbo98
Harry Parker, Reporter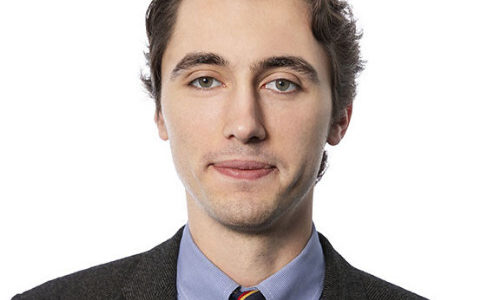 Harry Parker is a print and audio reporter in NYC. A grad student at the Craig Newmark Graduate School of Journalism, he's covered topics including special education, urban health + pollution, senior care, and homeschooling. After graduating, Harry hopes to work as an investigative reporter.
Jared Wright, Producer/Host
Born and raised in Harlem, NY, K. Jared Wright is a Business and Economics reporter with specializations in audio and broadcast. His work has appeared in VICE, The Sportster, The Jet Press and Harlem News Group. Outside of journalism, he enjoys going to concerts and is a season ticket holder to the New York Jets.
Twitter: @kw867233
Sarah Molano, Producer/Host
Sarah Molano is an audio and print journalist based in Queens, New York. She focuses on housing, health and wellness and other local city issues. Her work has appeared in CNN, BKLYNER and the New York City News Service. Outside of journalism, she's a big fan of going to concerts and watching bad reality TV.
Twitter: @stmolano
Aaron Tremper, Producer/Host
Aaron Tremper is a freelance producer/reporter currently enrolled in the Science & Health Reporting/Audio Specialization programs at the Craig Newmark Graduate School of Journalism at CUNY. His reporting has appeared on Atlanta's NPR station, WABE 90.1 FM, Spectrum News/NY1, Queens Daily Eagle, WBAI 99.5 FM, and the NYCity News Service. He is an avid science enthusiast and loves playing piano and synthesizers.
Twitter: @aarontremper
Olivia Bensimon, Reporter
Olivia Bensimon is an audio reporter and producer in New York City. She writes about social services, justice and other topics she's curious about. Mostly, she likes to listen to other people. You can find her work on Gothamist, Politics NY, and the New York City News Service. She likes to go on meandering walks around New York City and is always looking for a buddy.
Twitter: @oliviabensimon
Hannah Fullmer, Reporter
Hannah Fullmer is an audio and print journalist, who primarily covers topics related to food and restaurants, and arts and culture. You can find her audio work on WHYY, the Pulse, and WBAI. Her writing can be found on the New York City News Service, Electrical Contractor magazine, the Mott Haven Herald, the Hunts Point Express and WHYY.
Twitter:@hannah_fullmer
Denny Jacob, Reporter
Denny Jacob is an audio and print journalist. He is focusing on stories centered around business and economics. His work has appeared in the Chicago Tribune, Bklyner, BK Reader and more. He tries to squeeze in time for a run or a game of chess when he's not reporting.
Twitter: @pennedbyden
Yessenia Moreno, Reporter
Yessenia Moreno is an audio and documentary journalist. She creates work about race, equity and community empowerment. Her work has appeared in Capital & Main, THE CITY, VICE and more. When she's not reporting, she's perusing queer festivities in the city, or snuggling her sidekick-kitten, Cleopatra at home (more queer festivites).
Twitter: @yesseniawrites